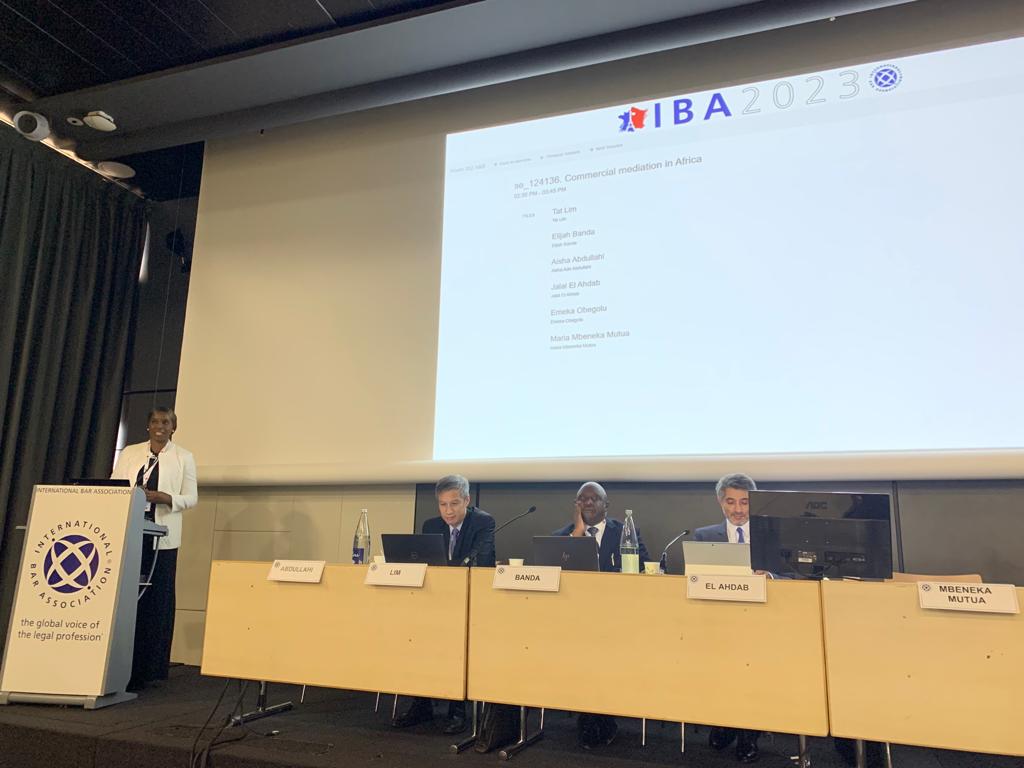 REGISTRAR GENERAL NCC-DRC LEADS CONVERSATION ON DISPUTE RESOLUTION AT 2023 INTERNATIONAL BAR ASSOCIATION (IBA) CONFERENCE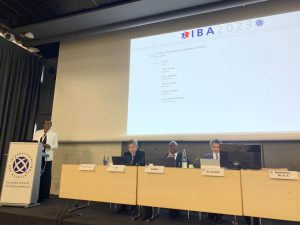 The Registrar General of Nigerian Chambers of Commerce Dispute Resolution Center (NCC-DRC), Aisha Ado Abdullahi on 1st November 2023 at the just concluded International Bar Association (IBA) Conference in Paris,France led a conversation at a session titled "Commercial Mediation in Africa" on tackling the Challenges posed by the Dispute Resolution Protocols provided under The African Continental Free Trade Area Agreement (AfCFTA) in relation to the Singapore Convention On Mediated Settlement."
Aisha who organized and spoke at the session, observed amongst other things, that whereas the dispute resolution protocols provided under the African Continental Free Trade Area Agreement (AfCFTA) encompasses vital principles for free and fair resolution of disputes, it leaves out crucial elements that, if unaddressed, could hinder the achievement of its desired purposes of promoting intra-African trade, enhancing economic growth and development, facilitating industrialization and structural transformation, promoting regional integration, enhancing Africa's global competitiveness, and promoting sustainable development and inclusive growth.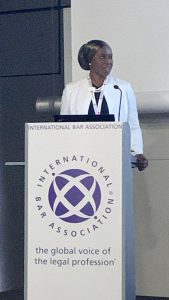 The Speakers each made recommendations on the way forward and called on relevant stakeholders, including State Parties, businesses, legal experts, and civil society organizations to intensify efforts in tackling the identified challenges. Aisha added that in doing so, the AfCFTA can strengthen its Protocol on Dispute Resolution, foster confidence in the system, and promote a fair and efficient resolution of disputes for businesses within the continent.
The engaging session, was well attended by international ADR experts and key players in the ADR community, notable amongst the attendees was the Attorney General and Minister for Justice of the Federal Republic of Nigeria Mr Lateef Fagbemi Senior Advocate of Nigeria.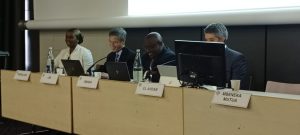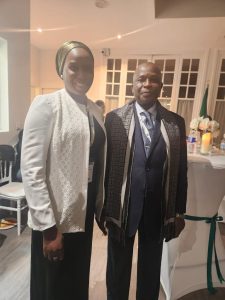 Again, on the 02nd of November 2023, as an Officer of the Mediation Committee of the International Bar Association (IBA), Aisha along with other officers of the committee met with the officials of The International Chamber of Commerce International Center for ADR at the International Chamber of Commerce Headquarters in Paris and discussed among other things, strategies to improve both institution's services to the business community.